I have so much to tell you, but where to begin..?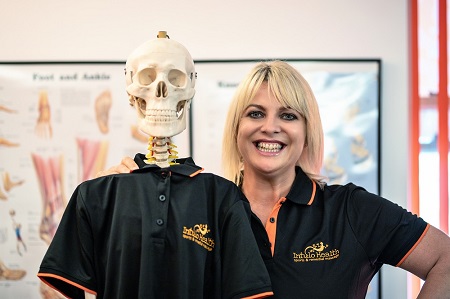 First and foremost, I want to say thank you to you - our loyal Intulo Health clients – for the many kind and thoughtful messages of support over this frankly weird period. These have meant so much to me and the team.
So, as many of you have asked, "When the hell are you coming back?!"
…Well, there is much to tell.
Firstly, it is with great sadness to announce that Intulo Health will no longer be operating from Shelley Manor Medical Centre. Shelley Manor has been home to my business for the last 8 years (just one year less than the business has been going!). It has been a wonderful home to be based at. Sadly, Covid has had its way with us and I needed to make the realistic decision to redirect the business along a more sustainable path.

Now, for the exciting bit! Moving forwards I will be working with Shelley Davies and the chiropractic team at Davies Chiropractic in Christchurch. Shelley and I are the best of friends and she has been a massive influence in my life for the past 10 years as well as a mentor, so I feel that the progression is a natural one. Many of you will know Shelley and her team anyway as I do refer a lot of you to her. Intulo Health will be running independently alongside Shelley's business to continue to take great care of your bodies.

As for the rest of the Intulo team, Rachel has understandably decided to start working for herself which I applaud. As you may know, Rach and I have been working together for 3 years now and she has been a massive asset to my business, a great support and management in my absence. She has also been a wonderful friend and I've leaned on her so much for the past 3 years. I know I'll really miss working with her!

And the same goes for Jack, he will continue his studies at the Chiropractic college and potentially work with other practitioners locally if he feels the need to do so and likewise I will miss working with him too! We have all parted ways for no other reason and this is the right thing for all of us right now.

Whilst the business is "downsizing" and we're all going our separate ways, I can assure you that Intulo Health is still very much up and running – we expect to be able to reopen in a matter of weeks (subject to government guidelines). Intulo Health is 9 years old in September and with our 9th Birthday comes a rebirth...
I am Intulo Health. I created this business and I created this brand – it is my baby and I am so proud and so grateful that I still have a business despite the recent unforeseen challenges. I'm so excited that we (and I say we because it's back to George and I!) are moving into a new premises, with a new team, and a whole new perspective.

Thank you to all of you for your unwavering support and I look forward to seeing you all again soon!

Lots of love and please be in touch to book in your appointment:

Amanda xx