New Horizons and AFCB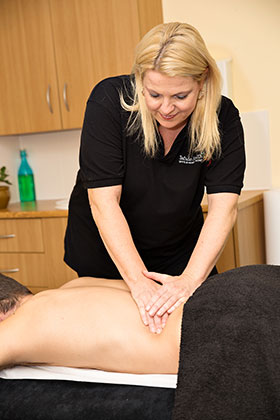 After 2 wonderful years of working with the team at AFC Bournemouth, the time has come for me to end my tenure at the club, to allow me the capacity to continue to grow Intulo Health. Naturally, it is with a sense of sadness to be saying 'Au revoir' to such a talented and friendly group of players. It has been an honour to look after the physical well-being of these exceptional athletes and be part of the one of the best medical teams in the Premier League and I wish them and the club every success - UP THE CHERRIES!
The football season ends on 12th May, after which I am excited and delighted to be returning to Intulo Health full time. The exceptional work by Rachel and Matt will continue - they have been such a core part of the continued growth of Intulo Health, for which I thank them immensely, and I'm looking forward to working alongside them to look after our loyal customers and plenty of new ones with our additional capacity.
More good news - especially if you prefer coming in at weekends - we will now be opening every alternate Saturday, so you'll have more opportunity than ever before to book in for your treatments.
I am so looking forward to what the future has in store. I'd just like to take this opportunity to once again thank the football club for a fantastic couple of years working together, and of course thank you - our amazing loyal clients - for your ongoing support.
Yours in good health
Amanda